02 March, 2018

Eltomatic A/S will be exhibiting at UNITI expo 2018 - The European exhibition for fuel handling and car wash - in Stuttgart, Germany between 15-17 May 2018.
04 March, 2016
Due to decreasing sales and old certifications which are resulting in lower production volume of our classic 02-07 Encoder, we are announcing end of life of the 02-07 the 1st of October 2016. After this date we are no longer able to deliver the 02-07.
21 September, 2015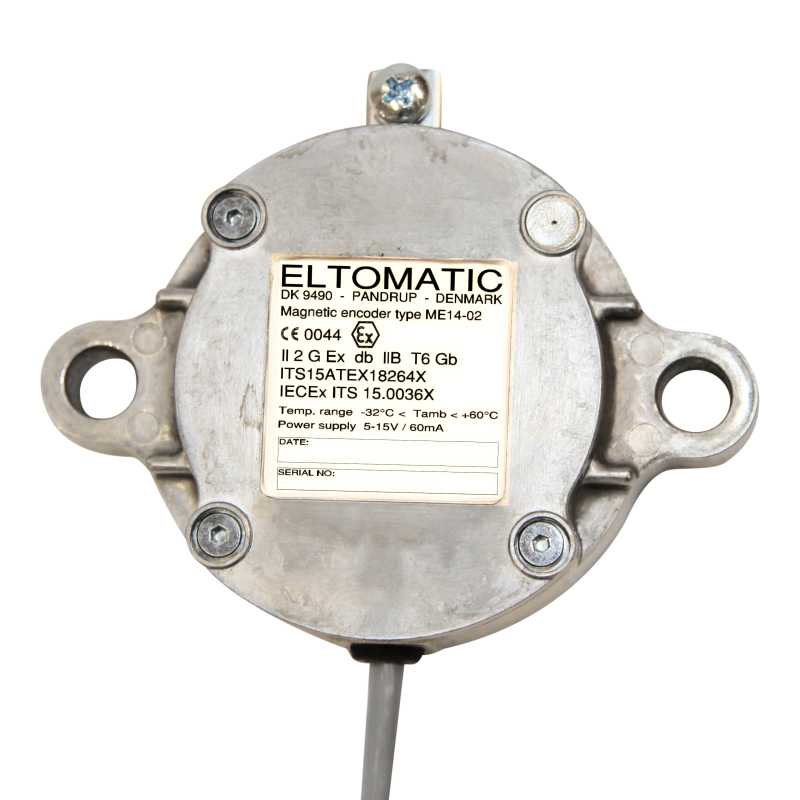 ME14-02 is now available for sale. ME14-02 is a very compact magnetic encoder. It's capable of providing up to 1024 pulses per revolution. It comes with ATEX and IECEx certificates.